"Be nice to pharmacists because they can kill you with one mistake.'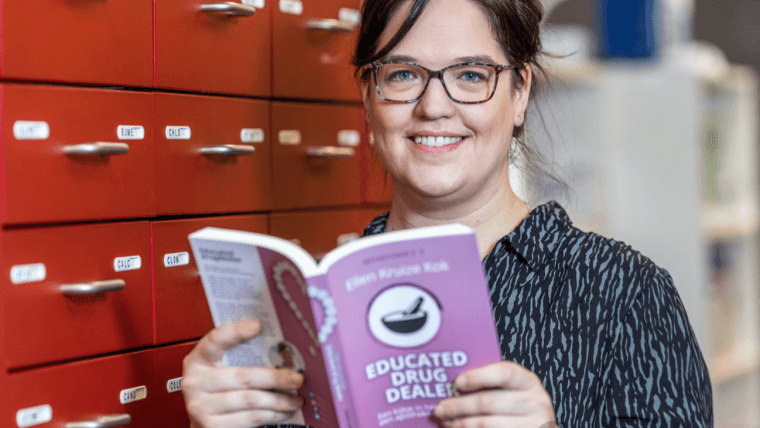 A remarkable title makes readers curious. This hip autobiographical book tells an entertaining true story.
A look into the life of a pharmacy assistant. Drawers full of boxes, showcases full of tubes, white coats and a mysterious atmosphere; I am of course talking about the pharmacy. From lotions for chickenpox to whispered requests for Viagra®, as a pharmacy assistant you experience it all.
Have you always wanted to know what exactly happens between the moment a doctor prescribes your prescription and you receive the prescription? Want to read poignant, fun, juicy experience stories? Then you have found the right book! No romanticized stories, but just the way it is on the other side of the counter.
About the author
Ellen Kruize Kok started in 2005 as a pharmacy assistant. She has been writing since 2015. Her big dream was to share experience stories from the pharmacy with the general public, that dream is now coming true!
Order the English edition, 130 pages, which will be available in mid-2022.
Would you like to read a piece?
We will keep you informed via our English newsletter. You can register here. (E-mail + Abonneren)
https://m.facebook.com/educateddrugdealerbook/
The intention is to distribute this book internationally. The Dutch book is on Amazon. As soon as the English edition is ready, it will also be available abroad through the usual channels.
Foto apotheekteam magazine